70 - Supermarine Walrus in action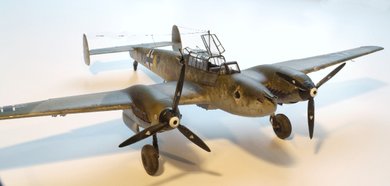 The Dinghy
The two men in the dinghy is a resin kit from Czech Master's.
The dinghy was low in the water with the waves and sea spray making the men soaking wet and cold.
They raise their arms to catch the safety-rope thrown from the Walrus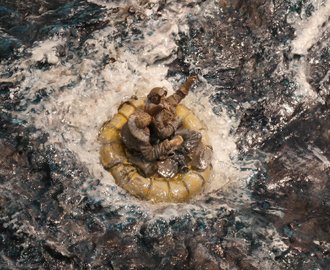 The Background
I painted a rather gloomy and overcast sky on a piece of cardboard for the backdrop, using an airbrush.
The sea was rough, and it looks like it was getting worse by the hours.
This was after all in the middle of a war, and
there was no reason to make the surrounding
too bright.