69 - Bf 109 G-10 crashlanding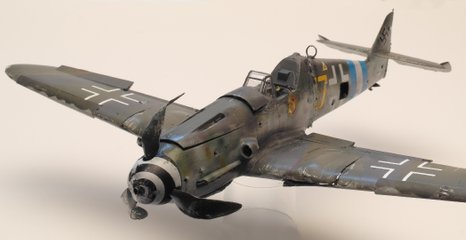 A Steyr Type 1500A was used as the German vehicle arriving at the scene.
The pilot was not seriously wounded and was given first aid from the German medic.
The German figures were made up of bits and pieces I found in my scrap box. Most of them are probably from Verlinden Production.
The background was painted on a cardboard (acrylic colours).
This was not really necessary, but it looks good for the picture taking.