52 - Lockheed P-38 over Europe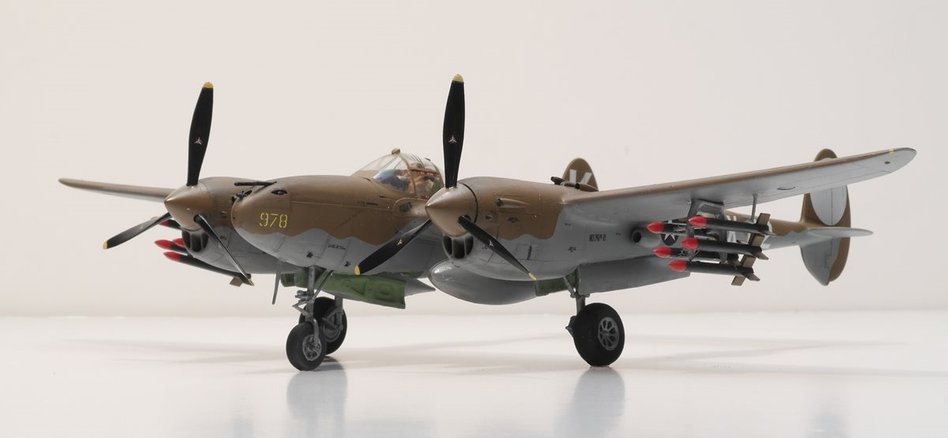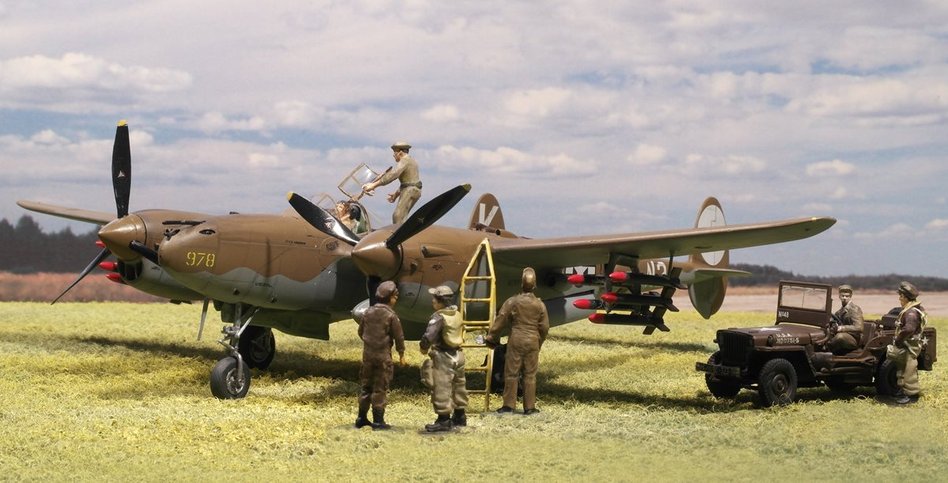 Some of you have asked me how I make the pictures.
It is not hard to see that in some pictures, I have pasted the model on a photographic background.
In others, I have photographed the model in front of a backdrop, like in the picture to the right:
A painted background (on a cardboard), a grass carpet (partly sprayed with yellow paint) and the model.
That's all.